2:00pm, Saturday 19 February 2022, Adults
Symposium Our Irish Chair: Good Design Never Grows Old
Our Irish Chair: Tradition Revisited
The Exhibition Our Irish Chair: Tradition Revisited
The Museum's full collection of 'Sligo' chair or 'Tuam' chairs is on display for the first time. This exhibition takes a closer look at this chair type and its place in the story of Irish design.Combined with this the exhibition details a Tuam art project that was developed by artists David Lilburn and Jan Frohburg. They chose to focus on this chair type as an emblem of Tuam because the chair has been made in the Tuam area over the last 100 years. As a special feature the 'Carlow chair' by artist and designer Sasha Sykes is also on display. The artist was inspired by the Sligo/Tuam chair and designed and created a modern chair made of acrylic embedded with organic material. For more information on the exhibition click here
---
The Symposium
Tradition in Transition: Good Design Never Grows Old
As part of this celebration of a timeless design we have invited artists and furniture makers, historians, designers and architects from across the globe, with knowledge and experience of this beautiful example of Irish design. With their expert help we will explore the potential origins of the design, how it has survived for so long and how new artists and makers see its potential in their own work today.
Booking Information
To book your place on this symposium, follow this link to book through Eventbrite.
This event will take place online only and booking is essential.
The event will start at 2:00pm on Saturday 19 February.
---
| | | | |
| --- | --- | --- | --- |
| Time | Duration | Event | Person |
| 2pm | 5 mins | Introduction | Clodagh Doyle |
| 2.05pm | 5 mins | Introduction Video | Rosa Meehan |
| 2.10pm | 20 mins | Tuam Chairs in the NMI Country Life Collection | Barbara Barclay |
| 2.30pm | 20 mins | The Caquetoire Legacy Part 1 | Stephen Jackson |
| 2.50pm | 20 mins | The Caquetoire Legacy Part 2 | David Jones |
| 3.10pm | 25 mins | The design historian as detective: construction, variation & late evolution of Sligo chairs | Dr. Claudia Kinmonth |
| 3.35pm | 35 mins | Sligo Chairs Going Forward | Laura Mays |
| 4.10pm | 25 mins | Group Q & A | All Speakers |
| 4.35pm | Finish | Finish | Finish |
| | | | |
The Participants
Laura Mays
www.yaffemays.com
Laura Mays is an Irish woodworker, designer, and educator. She is the Lead Instructor and Program Director at The Krenov School, Mendocino College, in Fort Bragg CA, since 2011.

Trained originally as an architect, Laura gravitated towards woodworking as a more holistic and engaging practice. She studied architecture at University College Dublin, Furniture Design and Manufacture at the Galway-Mayo Institute of Technology (Letterfrack), a Masters in Design at the National College of Art and Design (Ireland), and woodworking at the College of the Redwoods Fine Woodworking Program in Fort Bragg CA (now The Krenov School). She has taught at the Galway-Mayo Institute of Technology (Ireland), the Center for Furniture Craftsmanship (ME), and Penland (NC). She has exhibited in the USA and Ireland, and has work in private collections in both countries. She has a piece in the collection of the National Museum of Ireland. In 2019, she co-curated 'Making a Seat at the Table: Women Transform Woodworking' at The Center for Art in Wood in Philadelphia. She is a contributor to the forthcoming book: (author Deirdre Visser) Joinery, Joists and Gender: A Woodworking History for the 21st Century (Routledge 2022).

She is the founding president of The Krenov Foundation, and remains on its Board.
---
Dr Claudia Kinmonth MRIA MA(RCA) BTecHND
www.claudiakinmonth.ie
Twitter: @claudiakinmont1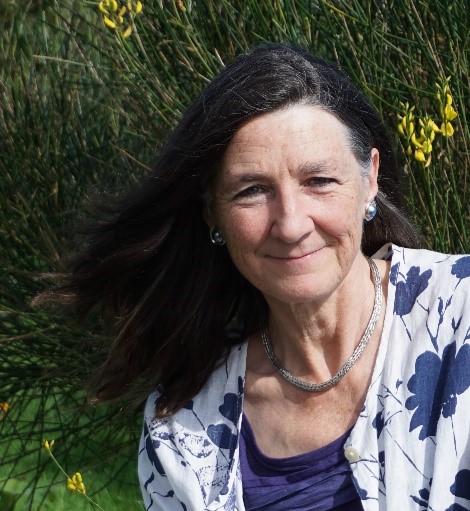 The Design historian as detective; construction, variation and late evolution of Sligo chairs.
An idiosyncratic three-legged chair was admired by travellers, reporters, writers, artists and even the poet W.B. Yeats; it spawned imitations and has even been claimed as Irish. Variously called the Board Chair, the Sligo Chair, the Tuam Chair and even the Ancient Irish chair, it varied in construction and was challenging for woodworkers short of timber to make nicely. It is likely to have reached Ireland via plantation from Scotland, as well as from Salisbury, originating with the French C16th caqueteuse chair. Reproductions were factory produced in Tuam since 1969, and in Galway since a century ago. Why did the vernacular version become so popular?
The National Museum displayed its dozen or more vernacular versions together for the first time in 2021. As a design historian it attracted my attention in 1987, when surviving examples juxtaposed with sketches from the 1830's and 40's, suggested its regional distribution was as varied as its design. My paper will see how art history reveals yet more variations, and conversely how the chair can inform art history.

Claudia Kinmonth is an art and design historian, whose early career involved 6 years making and restoring furniture. Having studied at the Royal College of Art and worked at London's V&A, she taught furniture restoration, as well as design history, before moving to Cork. Her first book for Yale University Press, Irish Country Furniture 1700-1950 (1993) won awards and was followed by Irish Rural Interiors in Art (Yale, 2006). That research instigated three exhibitions of genre paintings and vernacular furniture (Cork, Dublin & Boston). Her new book Irish Country Furniture and Furnishings 1700-2000 (Cork University Press, 2020) sold out within 3 weeks. It won the Durkan Prize for Language and Culture in 2021, and in 2022 was a Finalist in the Historians of British Art Book Awards (for Exemplary Scholarship 1600-1800).
She is a Moore Institute Research Fellow at N.U.I. Galway, a Research Curator (Domestic Life) at the Ulster Folk Museum and a conservation consultant for Cork Public Museum, Cork Butter Museum and Nano Nagle Place. In 2018 she was the first independent scholar to be elected as a member of the Royal Irish Academy.
---
Stephen Jackson & David Jones
https://blog.nms.ac.uk/author/sjackson/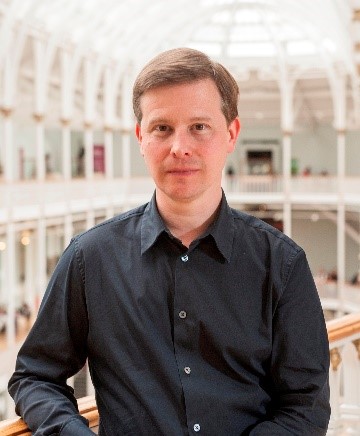 The Caquetoire Legacy
Deriving from a sixteenth century French type, this distinctive form of Scottish chair flourished throughout the seventeenth century. It was revived in authentic facsimile during the nineteenth century and continued in form and spirit to shape a range of modern variants. The speakers will address national and regional identity as well as the hidden influence of this unique form.

Stephen Jackson is Senior Curator, Furniture and Woodwork at National Museums Scotland, where the collection embraces material from across the globe and from the middle ages to the present day.

David Jones has been researching and writing about Scottish furniture since 1984. His numerous publications on the subject include Looking at Scottish Furniture (1987) and The Vernacular Chair in Fife (1996). He retired from teaching Furniture History at the University of St Andrews in 2011.
---
Location:
---
Symposium Our Irish Chair: Good Design Never Grows Old is located at:
Turlough Park,
Castlebar,
Co. Mayo
F23 HY31
---
A symposium exploring the timelessness of this ancient Irish chair design
Country Life
Turlough Park,
Castlebar,
Co. Mayo,
F23 HY31

+353 94 903 1755