Current:

What's the Scéal? Scéalta agus an Seanchaí/Stories and the Storyteller
2pm, Friday, 2 December 2022, Adults
What's the Scéal? Scéalta agus an Seanchaí/Stories and the Storyteller
Some of the storytellers featured in the 'What's the Scéal?' event series
Join poet, writer and journalist Theo Dorgan and a panel of some of Ireland's best known storytellers, including Jack Lynch, Liz Weir and Pat Ryan, for a mini symposium on storytelling and storytellers.
Places in the audience of this event will be limited. Booking is required.

Book now by email or telephone (094) 9031755 for bookings.




Theo Dorgan
Theo Dorgan is a poet, prose writer, novelist, documentary screenwriter, editor, essayist, translator, and broadcaster on radio and television. His most recent publication is ÉRIU and AMERGÍN, a long poem for two voices which has been set to music by Colm Mac Con Iomaire. He was author and presenter of the TG4 documentary AN BUACHAILL GEALGHÁIREACH, awarded best Irish film at Belfast Docs Festival 2022. He is a member of Aosdána.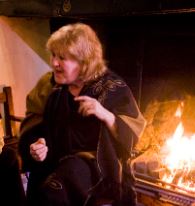 Liz Weir
The story of Liz's journey begins back in the 1970s. As Children's Librarian for the City of Belfast, she learned about the healing power of storytelling.
Liz Weir is a storyteller and writer from Northern Ireland. She was the first winner of the International Story Bridge Award from the National Storytelling Network, USA, which cited her "exemplary work promoting the art of storytelling".
Liz Weir has told her stories to people of all ages on five continents. She has performed in pubs and prisons and hospital rooms. She worked on stages in the mighty Vanderbilt Hall of New York's Grand Central Station and in the Royal Albert Hall.
Liz Weir has worked for people with very different cultural backgrounds – for children from Israel and Palestine, at universities in Germany and Wales, on TV between South-Africa and Canada. And she appeared at major events, such as the National Storytelling Festival in Tennessee and the Australian National Storytelling Festival




Oein DeBhairduin
Oein DeBhairduin is a Minceiri writer and educator with a passion for preserving the beauty of Traveller tales, sayings, retellings and historic exchanges. He is the author of the award-winning Why the moon travels and Traveller Culture Collections Development Officer with the National Museum of Ireland. He seeks to pair community engagement with cultural celebration, recalling old tales with fresh modern connections and, most of all, he wishes to rekindle the hearth fires of a shared kinship.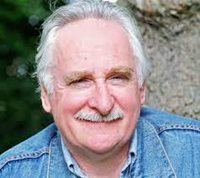 Jack Lynch
Dublin-born storyteller Jack Lynch performs regularly throughout Ireland, combining folkloric elements with ancient Irish myths, Wonder Tales and absurdist Tall Tales, working in schools, libraries, prisons, elderly care homes and arts festivals. He has represented the Irish oral tradition throughout Europe, in the Middle East, North Africa, the Caribbean, Newfoundland and the U.S. (most recently at the Smithsonian Folklife Festival).

In areas of Applied Storytelling, Jack works with migrants and asylum seekers, with dementia patients and students of all ages. Jack is the English language editor of three volumes of the Hakaya publication, TIMELESS TALES: Folktales Told by Syrian Refugees collected in refugee camps in Lebanon by Hakaya, the Arab Storytelling network, of which he is an associate member. A future project of cultural retrieval dear to his heart is the replication of the famous Irish Schools Collection (1937/38) with Palestinian school children.

Jack is a founder member of the Charitable Trust, Storytellers of Ireland/Aos Scéal Éireann and served as its chairman for ten years.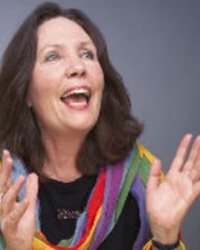 Nuala Hayes
Nuala Hayes has been telling, recording and collecting stories throughout Ireland for many years. She is convinced of the importance of oral storytelling in children's education and she has considerable experience in working with children of all ages.
She has appeared at all the major storytelling festivals in Ireland and abroad, and has recorded a CD, The Brewery of Eggshells and other Stories with fellow Storyteller Kate Corkery. Her special interests are in Irish Folklore, Legends and Myths. She is the Author of Laois Folktales in the Folktales of Ireland series, published by The History Press in 2015.



Pat Ryan
Pat has worked as a storyteller, writer and teacher for almost forty years. His practice has developed through the influences of family and friends in America, Ireland and Britain where he has collected stories and studied storytelling all that time.
His work is influenced by the work of many others, including Gianni Rodari, Gianni Celati, Dáithí Ó hOgáin, Jack Zipes, Ellin Greene, Zena Sutherland, Grace Hallworth, and Liz Weir. 'This means that although I draw on traditional stories and storytelling content, the nature of my storytelling is conversational, informal, thoughtful, educational and, I hope, always a joy'.
Location:
---
What's the Scéal? Scéalta agus an Seanchaí/Stories and the Storyteller is located at:
Turlough Park,
Castlebar,
Co. Mayo
F23 HY31
---
A mini symposium exploring Storytelling in Ireland and around the world today.
Country Life
Turlough Park,
Castlebar,
Co. Mayo,
F23 HY31

+353 94 903 1755