2pm, Friday, 1 December 2023, Adults
MINI SYMPOSIUM: What's the Scéal? Storytelling and Memory
Some of the storytellers featured in the 'What's the Scéal?' event series
Join the National Museum of Ireland and Poetry Ireland for the third annual What's the Scéal? mini-symposium, celebrating storytellers and storytelling in Ireland today.
Chaired by poet and writer Theo Dorgan, the theme for this year's event is 'Storytelling and Memory'. It takes place at 2pm on Friday, 1 December, at the National Museum of Ireland - Country Life, Turlough Park, Castlebar, Co Mayo.

A panel featuring some of Ireland's leading storytellers will reflect on how memory of experiences help form stories. The mini-symposium will consider how emotional experiences effect memory and how storytelling can help memory in a practical way.

This year's panel includes Joe Brennan, Jack Lynch and Simone Schuemmelfeder.

Places in the audience are limited. Booking is essential and early booking is advised. Book now by email or telephone the Bookings Office on (094) 9031755.
---
About What's the Scéal?
What's the Scéal? is an annual series of events that celebrates the ancient tradition of storytelling and seeks to highlight the role of storytellers in Ireland today.
It is delivered in partnership by the National Museum of Ireland and Poetry Ireland with some of Ireland's most renowned and talented storytellers through a special programme of events for adults and children.
---
Storytelling tradition
Ireland has a long tradition of storytelling. From the deep well of Celtic folklore dating back into our ancient past, the Seanachaí brought forth tales of fairies, fiends, friendships and adventures. In more recent times, they performed tales at the fireside in a visiting house, to the merriment and often terror of their fixated audiences. Today, that tradition still thrives, and storytellers all over Ireland continue to tell the tales of old and add their own voice to the ever growing treasury of stories.
---
About the speakers
Theo Dorgan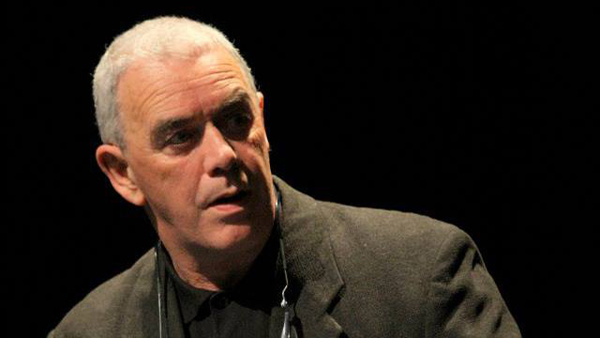 Theo Dorgan is a poet, and a non-fiction prose writer, novelist, editor, documentary screenwriter, essayist, librettist and translator. Among his recent publications are: Jason and the Argonauts (2014), a libretto commissioned by the Royal Albert Hall; Liberty Walks Naked (2015) and Barefoot Souls (2015) translations from the French of the Syrian poet Maram al-Masri; Foundation Stone: Towards a Constitution for a 21st Century Republic (2013, essays, editor) and the novel Making Way (2013). His most recent collections of poems are Nine Bright Shiners - awarded the Irish Times/Poetry Now Prize for best collection in 2015 - and Orpheus, published in 2018, both from Dedalus Press. His translations of Lorca's Romancero Gitano into Irish, Bailéid Giofógacha, was published by Coiscéim, Dublin in 2019. He is a member of Aosdána.
---
Simone Schuemmelfeder


Simone Schuemmelfeder is a German storyteller, writer and teacher based in Co Tipperary. She grew up in a small town in Germany close to the Fairy Tale Road where the Brothers Grimm collected their stories and a bit of that magic seeps into her stories. She is a trained teacher (English and German Language teaching), but moved to Ireland in 2011, following her heart to be a full-time storyteller. Here she founded the storytelling theatre StoryGate together with the Irish storyteller and puppeteer Michael Phelan. Simone is also the secretary of Storytellers of Ireland.
---
Joe Brennan


Joe is a storyteller, writer, theatre maker and facilitator from Wexford. His repertoire of folktales, myths, legends and original stories reflect the wide gamut of human experiences and emotions. Joe has shared his stories with audiences of all ages throughout Ireland and internationally at festivals, in schools, libraries and community venues. He is the author of Donegal Folk Tales. He was the Artist in Residence with Waterford Healing Arts in 2021 and continues to share his stories on the hospital wards.
---
Jack Lynch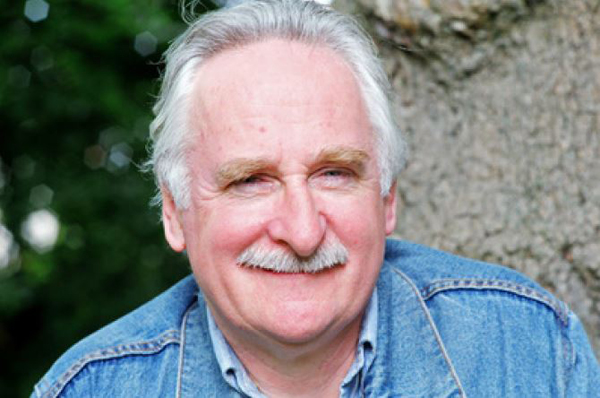 Jack Lynch is a storyteller with much experience working in schools, libraries, museums, prisons and arts festivals. He has represented the Irish oral tradition widely throughout Britain and in most countries of Europe, in the Middle East, North Africa, the Caribbean, Newfoundland and the US (at the Folklife Festival at the Smithsonian in Washington DC). He is an Associate Member of Hakaya, the Arab Storytelling Network based in Amman, Jordan, and is the English language copy-editor of three recent volumes of Timeless Tales, folktales collected in Syrian refugee camps in Lebanon. Jack works with migrants, asylum seekers, with dementia patients and students of all ages. He is a founder member and past chair of the charitable trust, Storytellers of Ireland/Aos Sceal Eireann.
---
What's the Scéal? | Schools programme 2023
As part of the What's the Scéal? programme, some of Ireland's leading creative storytellers will deliver a special programme to engage school children with stories that inspire the imagination and provide personal connections between Museum objects and peoples' own stories and experiences.
Location:
---
MINI SYMPOSIUM: What's the Scéal? Storytelling and Memory is located at:
Turlough Park,
Castlebar,
Co. Mayo
F23 HY31
---
A mini symposium exploring the enduring relevance of traditional storytelling in Ireland and the connections between memory and stories
Country Life
Turlough Park,
Castlebar,
Co. Mayo,
F23 HY31

+353 94 903 1755