Current:

What's the Scéal? Jack Lynch & Len Graham perform 'Tall Tales & Musical Stories'
2pm, Saturday 27th November, Adults
What's the Scéal? Jack Lynch & Len Graham perform 'Tall Tales & Musical Stories'
Admission free | Booking required
Legendary storytellers and traditional singers Jack Lynch and Len Graham return to the National Museum of Ireland - Country Life for this adult only storytelling event at 2pm on Saturday, 27 November.
Due to government guidelines to reduce social interactions, we have made the decision to make this an online only event. If you have previously booked an in person ticket, our bookings and Information team will be in contact with you. We look forward to seeing you online on Saturday and to meeting you in person in the future.
This is a free event but booking is essential.
To book a place for the online audience go to Eventbrite
---
About the performers
Len Graham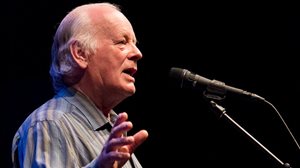 County Antrim born, Len Graham has been a full-time professional traditional singer since 1982. After he won the All Ireland Fleadh Cheoil na hEireann traditional singing competition in 1971, his reputation began to spread, and at the same time his own passion for the songs of his native Ulster was growing. From the early 1960s, Len sought out and recorded older singers such as Eddie Butcher and Joe Holmes. His musical friendship with Joe Holmes resulted in two albums being recorded – Chaste Muses, Bards and Sages (1975) and - After Dawning (1978).

Over the years, Len has collaborated and worked with numerous musicians, poets and storytellers. His association with the late John Campbell brought storytelling and song to a world audience. Their work together over 20 years made a significant contribution toward creating a deeper cross-community understanding of shared cultural traditions during many years of conflict in the north of Ireland.

Len Graham has performed at numerous Irish and international folk, literary and storytelling festivals, as well as appearing on many radio and television programmes.
---
Jack Lynch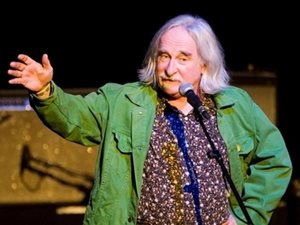 Dublin-born Jack is rooted in the scéalaí tradition as explored by Eamon Kelly and John Campbell, having shared a stage with both. He has experience in schools, libraries and prisons. He works regularly in the National Museum of Ireland and in psychiatric hospitals. He has been a teller at local arts festivals and at Irish storytelling festivals.

Internationally, Jack has appeared at the Smithsonian Folklife Festival in Washington DC; Festival At The Edge in England; Alden Biesen in Belgium; Estonia; Berlin; just to name a few. He has also appeared at Ireland's Flat Lake Festival and The Electric Picnic.

Jack is a founder member and current chairman of Storytellers of Ireland/Aos Scéal Éireann and of the Dublin Yarnspinners. In 2007 and 2009, Jack co-curated the bi-annual Farmleigh Festival of Story and Song in Dublin. Jack was curator of If Walls Could Listen, a storytelling Festival for Derry/Londonderry (August 2013) and guest curator of the Yarn Storytelling Festival in Bray, Co. Wicklow (November 2014)
---
Booking details
This is a free event but booking is essential.
Places are limited and will be booked on a first come, first served basis. Places booked for the live audience may be subject to chaneg by reviewed government COVID-19 event guidelines.
To book a place for the online audience go to Eventbrite
Location:
---
What's the Scéal? Jack Lynch & Len Graham perform 'Tall Tales & Musical Stories' is located at:
Turlough Park,
Castlebar,
Co. Mayo
F23 HY31
---
An adults only story telling session with legends Len Graham and Hack Lynch.
Country Life
Turlough Park,
Castlebar,
Co. Mayo,
F23 HY31

+353 94 903 1755