Culture Night/Oíche Chultúir 2023 is an annual all-island public event and a great opportunity for people to enjoy a range of specially programmed cultural activities at hundreds of participating locations, including museums, theatres, galleries, arts centres and more.
This year, Culture Night/Oíche Chultúir takes place on Friday, 22 September.
The National Museum of Ireland is a long time supporter and participant of Culture Night and the Museum invites members of the public to visit, explore, engage with and enjoy our National Collections at four Museum sites in Dublin and Mayo. Find out more below.
Culture Night is supported by the Arts Council and local authorities across the island of Ireland and all activities are made available to the public free of charge.
---
National Museum of Ireland - Decorative Arts & History
Collins Barracks, Dublin 7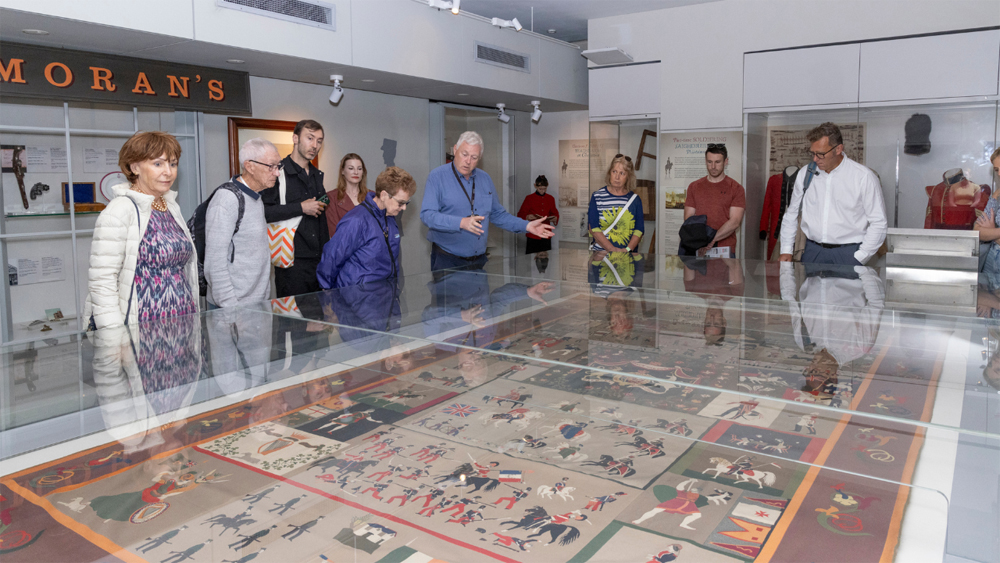 Image: Tour guide Dr Declan Brady at the Stokes Tapestry, NMI - Decorative Arts & History

Drop into the National Museum of Ireland – Decorative Arts & History for an evening of tours, trails and tactile sessions exploring the 300-year history of Collins Barracks. Activities on the evening include a hands-on history session with objects from the Museum's handling collection and a chilling exploration of life, death and disease over the centuries at this historic site.

Completed in 1704, The Royal Barracks, now Collins Barracks, was an army base for almost 300 years before being renovated for use as the National Museum of Ireland - Decorative Arts & History. FIND OUT MORE
---
National Museum of Ireland - Country Life
Turlough Park, Castlebar, Co Mayo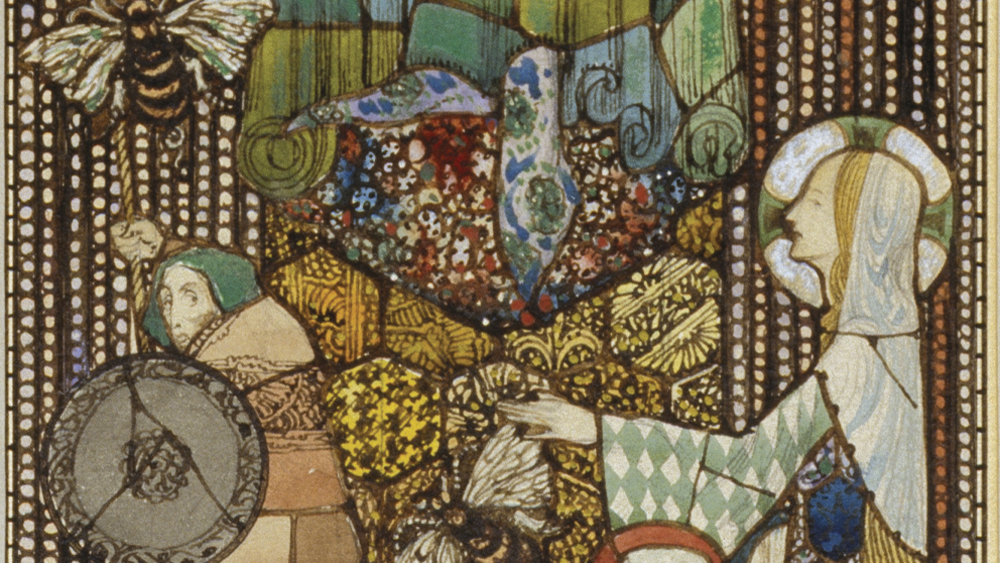 Image: Section of the stained glass window design of St. Gobnait by Harry Clarke, for Honan Hostel and Chapel, Cork, Ireland, Collection of the Rakow Research Library, The Corning Museum of Glass, Corning, New York
Join Irish Folklife Curator, Tiernan Gaffney, for a special talk exploring the life and folklore associated with St Gobnait, Patron Saint of Bees and Iron Workers.
Unlike most Christian saints, there is no hagiography written on St Gobnait so much of what we know comes from folklore. Learn about the miracles, places and museum objects associated with this interesting medieval saint and the folk history of bees in everyday life.
This talk is in association with a new temporary exhibition A Murmur of Bees, opening later this Autumn at the National Museum of Ireland - Country Life. FIND OUT MORE
---
National Museum of Ireland - Archaeology
Kildare Street, Dublin 2


Image: A section of the Faddan More Psalter pre-conservation

This Culture 'Knight', come to the Museum and discover the stories of Medieval knights and ladies with renowned storyteller Nuala Hayes. Hear stories from Irish medieval manuscripts of adventurous knights, mischievous monks, and an old Irish hag known as the Cailleach! If you want to find out more about medieval monks, manuscripts, saints, and the coming of Christianity to Ireland, follow along on one of our Saints and Scholars of Ireland tours. FIND OUT MORE
---
National Museum of Ireland - Natural History
Merrion Street, Dublin 2

Image: A native red squirrel and invasive grey squirrel in the collections of the NMI - Natural History

Drop into the Dead Zoo this Culture Night and learn about invasive species in Ireland. Follow a short self-guided trail around the Museum to explore the invasive species on display. Invasive species are animals and plants that are not usually found in Ireland and are causing problems to the environment. Museum staff and special guest scientists from the National Biodiversity Data Centre will be on hand to answer all your questions! This event is delivered in partnership with the National Biodiversity Data Centre. FIND OUT MORE
---