The National Museum of Ireland (NMI) is delighted to invite teachers and students across the country to reconnect with culture over the coming school term with an in-person visit to one of its sites.
The Museum has launched its autumn/winter 2022 programme of tours, events and activities, which educators can use to get up close to history, spark curiosity, encourage learning, and promote enjoyment of culture.

Much of the NMI's school programme was offered virtually over the past two years due to pandemic restrictions. Many schools enjoyed engaging with the Museum online so there will also still be elements of the programme available to access directly from the classroom.

There are four public sites of the National Museum of Ireland now open to the public and available for school visits: the NMI - Decorative Arts & History, Collins Barracks, Dublin 7; the NMI - Country Life, Turlough Park, Castlebar, Co Mayo; the NMI - Archaeology, Kildare Street, Dublin 2; and the NMI - Natural History, Merrion Street, Dublin 2. School visits are free but booking is essential for all school groups.
---
---
Dr Audrey Whitty, Deputy Director/Head of Collections & Learning at the NMI, said the Museum is looking forward to welcoming schools back onsite. She added:
A Museum visit offers educators, children and young people an opportunity to see firsthand the objects that bring our past to life and which can often spark a unique type of engagement, opening up new conversations and different perspectives. Our public sites are there for education and enjoyment and we are delighted to see classroom groups back onsite, exploring our galleries and exhibitions.

We are conscious also that many schools very much enjoyed connecting with us online during the different phases of pandemic restrictions so we are happy to continue offering some virtual sessions and resources, and we hope this makes the Museum more accessible for schools who may not be able to plan an onsite visit for the time being.

Some programme highlights include: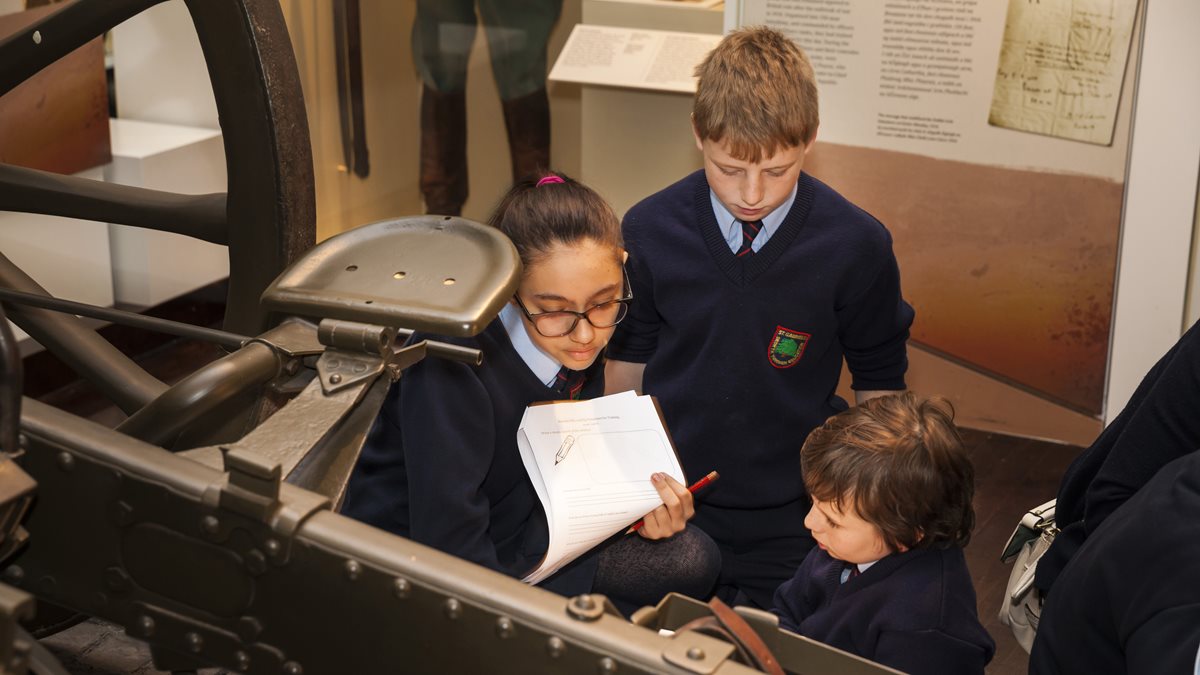 (Image: School tour at the NMI - Decorative Arts & History)
This tour, available at primary and post primary level, focuses on the people involved in World War One and how the war impacted their lives. It seeks to demonstrate the all-encompassing nature of the First World War and includes stories of nurses, doctors, prisoners of war and ordinary soldiers.
This interactive tour, available at primary and post primary level, focuses on the story of Royal Barracks (now Collins Barracks) and the lives of soldiers who lived here between 1706 until 1993. It also explores the story of how Collins Barracks became a Museum, and introduces students to some of the most fascinating artefacts in the Museum's collection.
---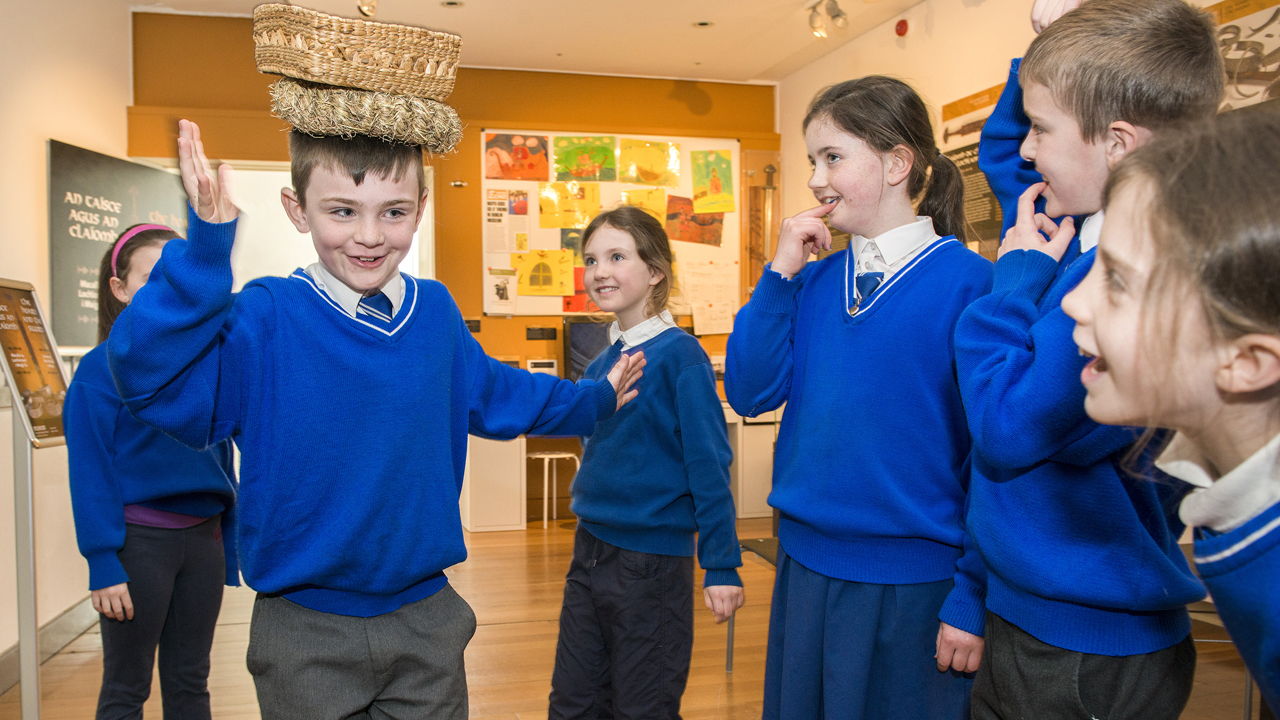 (Image: Schoolchildren at the NMI - Country Life)
A mix of traditional and contemporary stories linked to artefacts in the National Folklife Collection with some of Ireland's premier traditional storytellers, in collaboration with Poetry Ireland. Available online and onsite for primary and post-primary levels.
A post primary level workshop with architect Stephen Gilmartin. Make models and learn about architecture drawing, design and model making in this two hour hands-on workshop.
---
The National Museum of Ireland - Natural History is now open with access to the ground floor only. Please note: Due to limited capacity we can only accommodate one school group at a time and booking is required. Contact bookings@museum.ie to reserve your free visit.

Discover amazing extinct Irish animals in the Museum in this primary level workshop led by a Museum Educator. Your class will be welcomed, and discover some of the most special museum specimens on display on the ground floor Irish Room, all of which have something in common – they are extinct! Short videos will be combined with Q&A and close-up inspection of museum teaching specimens i.e. skulls, skeletons and skins.
---
An onsite tour specifically designed to cover key objects that appear on the History of Art Leaving Certificate specification and traces the development of art in Ireland from the Neolithic to the 12th century. There is also an online virtual session available providing a remote opportunity for students taking Leaving Certificate Art to engage with Museum educators
Whether it is teaching about the Vikings, early Christian Ireland and the work of the archaeologist or availing of a handling box of replica Bronze Age artefacts, there is lots of information about our resources and how to avail of them on our Explore and Learn pages.
---