One of our favourite times of the year, find out why you should visit the National Museum of Ireland this autumn.
We have a diverse range of events and activities for adults taking place over the coming months. So why not let a visit to one of our Museum sites, with family, friends or loved ones, rekindle shared experiences and memories, inspired by our national collection.

To help you plan your visit, here are eight of our favourite events and activities for adults this autumn.
---
Across all sites
Friday, 22 September 2023

The National Museum of Ireland is a long time supporter and participant of Culture Night and this year, the Museum invites members of the public to visit, explore, engage with and enjoy our National Collections at four Museum sites in Dublin and Mayo. FIND OUT MORE
---
National Museum of Ireland - Decorative Arts & History, Collins Barracks, Dublin 7
Opening Thursday, 14 September


GAA: People, Objects & Stories is an exciting new exhibition which gives a fresh perspective on Ireland's largest sporting organisation. Objects dating from the 15th century to the present day, illustrate the influence of the GAA through the lens of social history, design and popular culture. FIND OUT MORE
---
National Museum of Ireland - Natural History (online)
1.15pm to 1.45pm, Friday, 6 October 2023

Join Zoology Curator, Dr Amy Geraghty, from the National Museum of Ireland - Natural History, for an online talk exploring the role of Ireland's first scientific vessel in the study of natural history. BOOKING REQUIRED
---
National Museum of Ireland - Decorative Arts & History, Collins Barracks, Dublin 7
12noon to 2pm, Saturday, 30 September 2023


During the 1970s oil crisis, Ireland planned its first nuclear power station in an attempt to become 'energy independent'. This project film is an examination of archival material and new footage from this time and area when the social fabric of Irish society evolved and fragmented into new perspectives.

As part of this year's Dublin Festival of History, we are delighted to present Get to the Point by Irish artist Brian Duggan from 12pm to 2pm on Saturday, 30 of September. This is a drop-in event and no booking is required. FIND OUT MORE
---
National Museum of Ireland - Decorative Arts & History, Collins Barracks, Dublin 7
Various times and dates throughout September


Join our Museum guides at the National Museum of Ireland - Decorative Arts & History, Collins Barracks, Dublin 7, for a series of tours this autumn exploring the Museum and its collection. Admission is free. No booking required. FIND OUT MORE
---
National Museum of Ireland - Archaeology, Kildare Street, Dublin 2
2pm, Saturday, 23 September 2023


See megalithic art from the Stone Age on the replica passage tomb, discover the techniques in gold of Bronze Age metalworkers on the lunulae and sun discs, learn about the influence of the Iron Age art style, La Tène, and its impact into Early Medieval Ireland on objects including the Ardagh Chalice and the 'Tara' Brooch. No booking required, places allocated on a first come first served basis. Meet in the Reception, on the ground floor. FIND OUT MORE
---
National Museum of Ireland - Country Life, Castlebar, Mayo
11.30am to 3pm, Saturday, 30 September 2023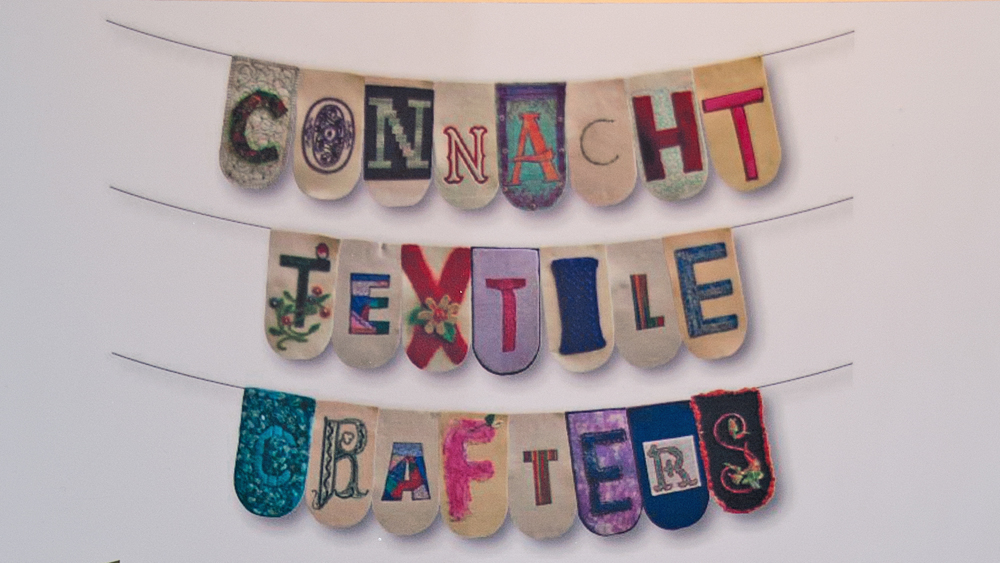 Meet the members of the Connacht Textile Crafters at their next drop-in session. This talented group of craft workers enjoy sharing their knowledge and crafting skills at their meetings and showcasing their work to each other and members of the public. This is a drop-in event and no booking is required. FIND OUT MORE
---
National Museum of Ireland - Country Life, Castlebar, Mayo
Continues throughout September 2023

This exhibition captures the unique shape of Mayo's many lakes, which change over time with the rise and fall of the water levels, affected by tree planting, weather, changes to land use and urban development. Carved ceramic panels capture the lakes at a brief moment in their history, momentarily halting their constant flux in shape and size. FIND OUT MORE
---