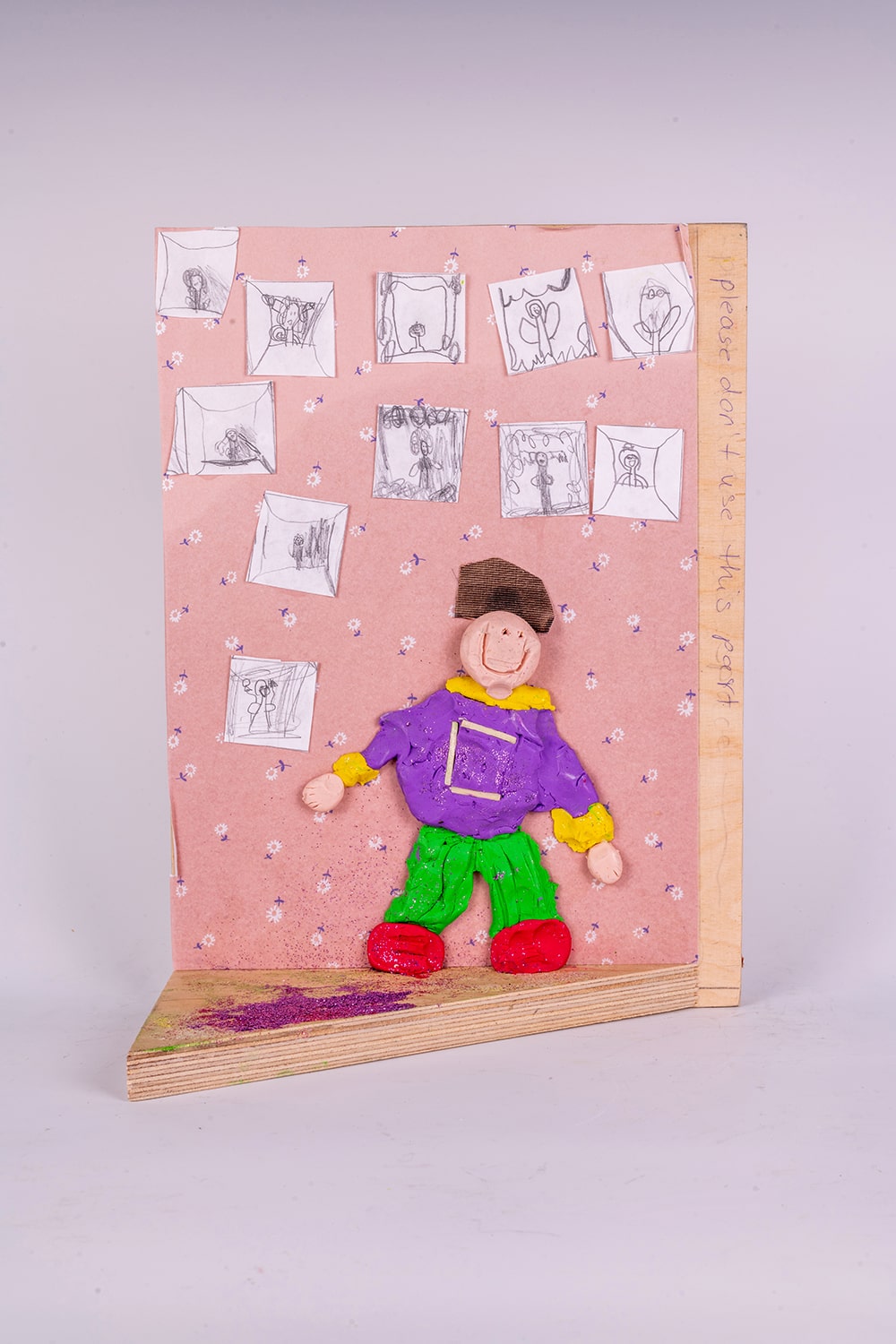 Connla Halpin
"My Room is about how I miss my friends and teacher. The pictures on the wall are my friends and teacher. The person in the room is me."
Johanna Visser
Frysian Boppe

"The Friesian flag in a golden frame shining in a Friesian landscape. We were all looking forward to go and to meet Lilly, my first great niece. But then Covid19 came and changed all our plans. Not being able to travel but to stay at home in Dublin instead….. Stay at home, was all we heard, so we did. And it wasn't that bad at all to follow these instructions for a while and just make the best of the situation. It was time to relax, to reflect, and to go back to your basics. And lucky us, the weather was most of the time beautiful so that helped BIG time. We enjoyed sitting in the garden, watching everything growing, the flowers and trees, playing with the cats, nice meals. The bright blue sky with no plane marks was something unique to experience and to remember. Friesland is where my roots are and it's also where a group of artists, called Stoereloer in Leeuwarden started with their Little Houses project. Different communities in different countries living in similar circumstances during the first lockdown all over the world. In the meantime Lilly has learned how to walk and sends us kisses through video calls. Hopefully we can meet soon."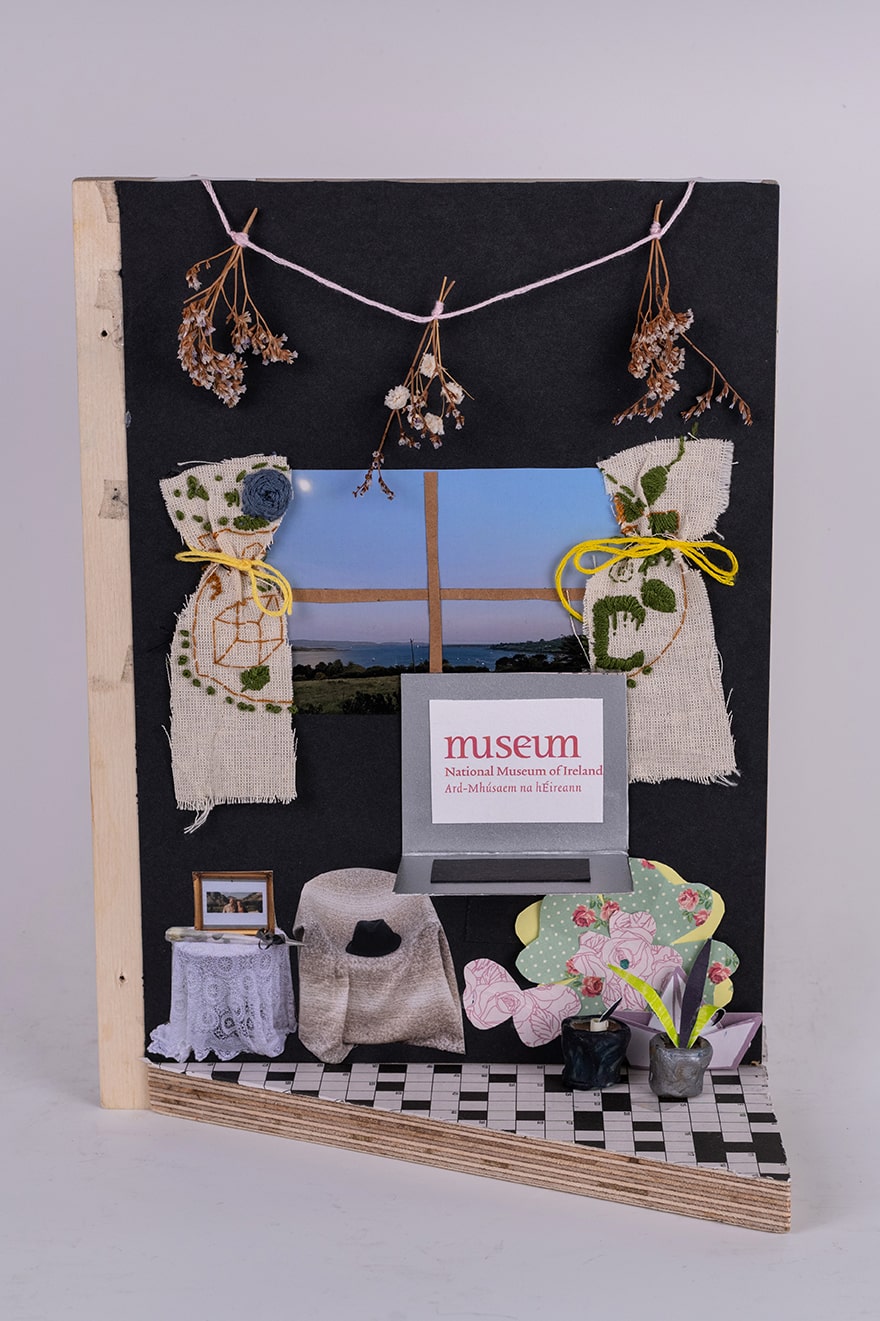 Caragh May O'Mahony
"I love how creative and imaginative all the other boards turned out and I was delighted when I was invited to create my own. In the corner of my board you can find a chair with a black hat placed on the seat and a table with a photograph and rose next to it. This chair and hat belonged to my Grandfather. When he and my grandmother passed away in August 2020, the community paid their respects by leaving these on the street in his favourite spot to sit. I thought it was a beautiful gesture and a unique way the community paid their respects to my grandparents, during the time of social distancing. In the center of the room there is a large laptop, showing how my home became my office space. The floor of the 'room' is a crossword puzzle, I took this up as a way to take breaks from the computer screen. I also tried my hand at embroidery. The curtains of my room are made from a piece of scrap fabric I used to practice my first stitchings."