Angelina Keogh
"I chose nature on my board because during lockdown I missed getting outside as much as I used to do. I loved going to the Phoenix Park, I live very close to it. I love to go for walks, visit the Zoo and play in the playground so my board reflects my love for it. Thank you."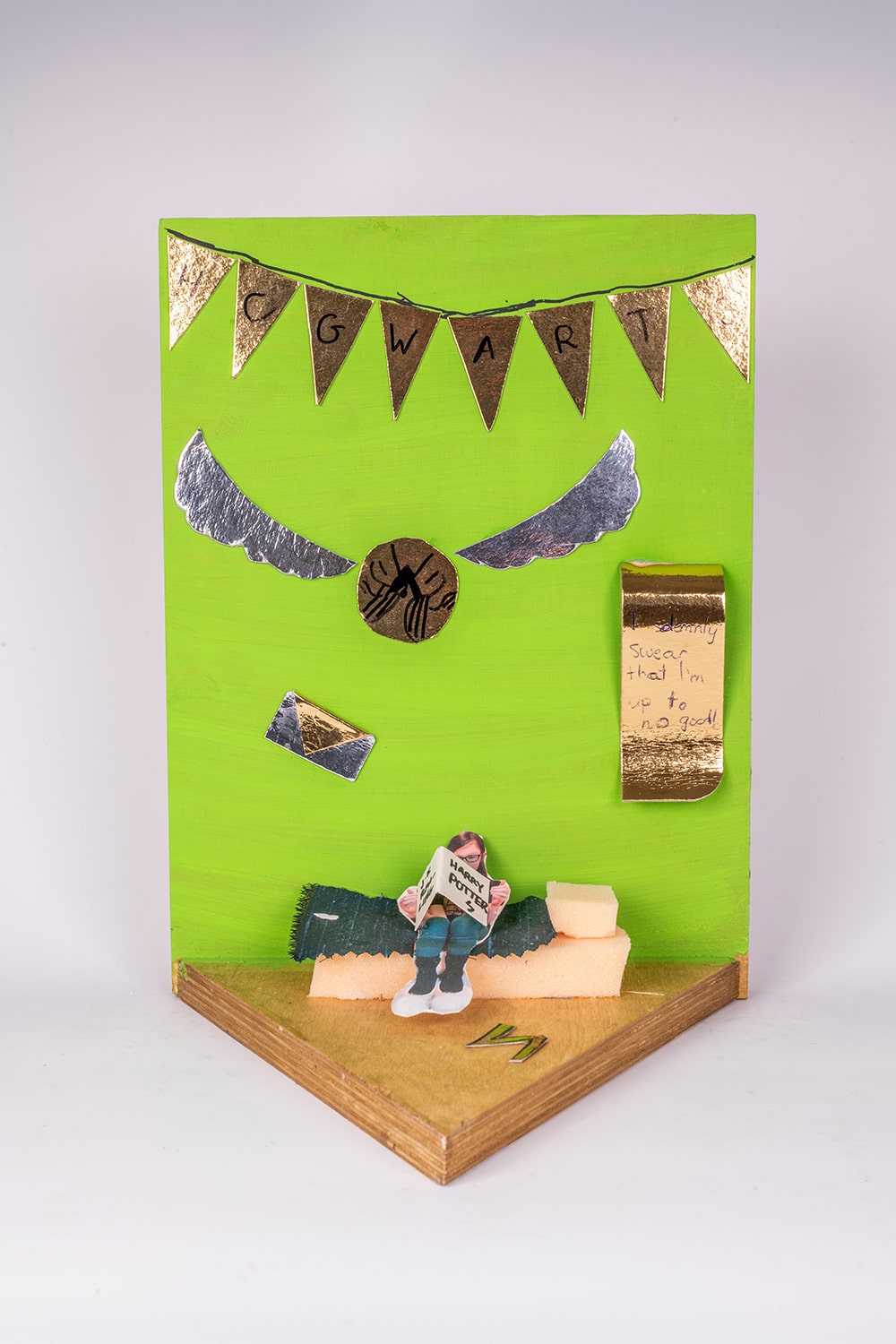 Katie Smith
'Cooped Up, Locked Down.'

"This board is inspired by my lockdown experience of reading Harry Potter books on my bed. Reading helped me feel more relaxed, even if it was just for a few minutes. I enjoyed making the Hogwarts decorations on the back of the board. I hope you like it and see the meaning in this piece."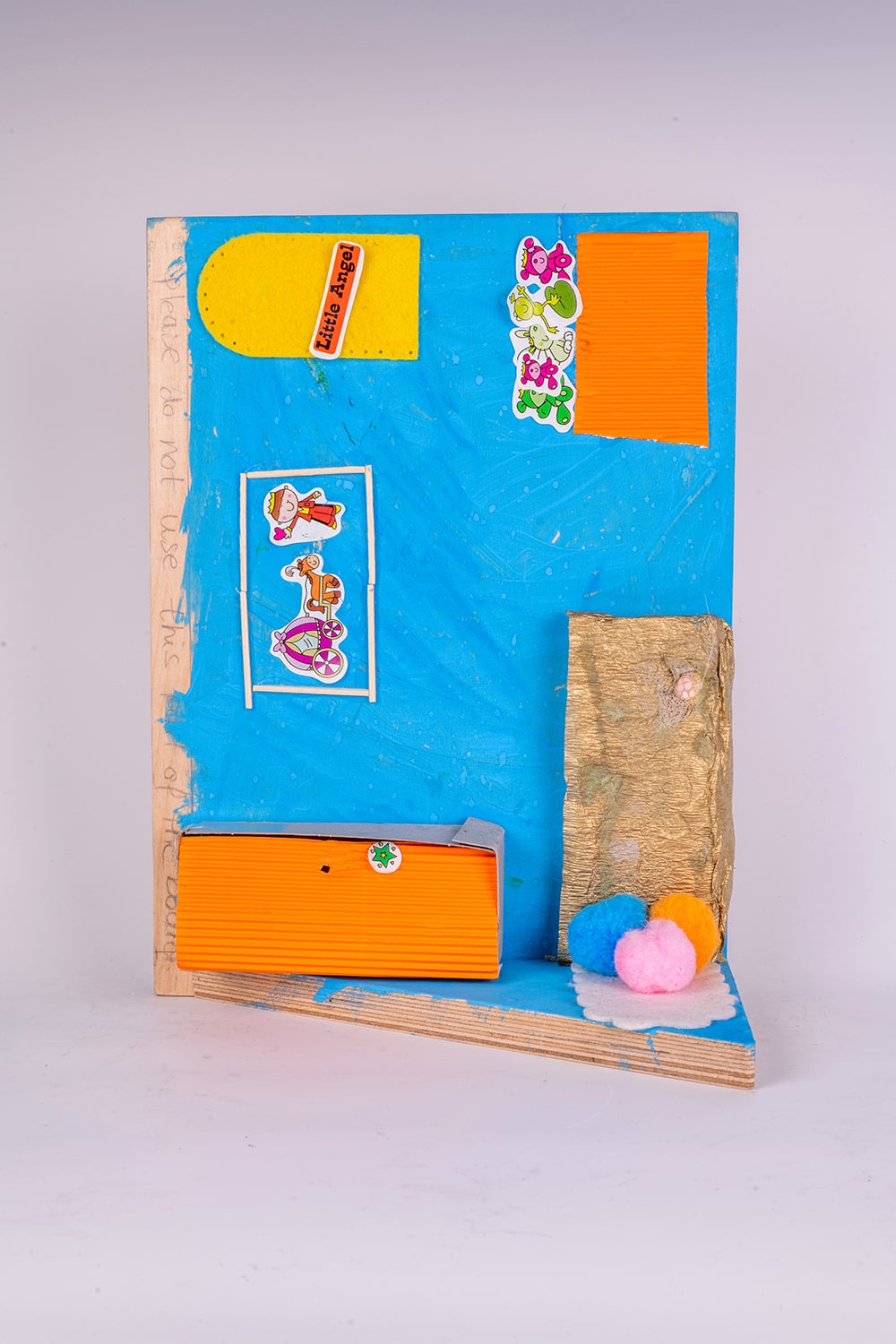 Daisy Brady