On 5th December and just in time for Christmas, we were delighted to reopen our beautiful Rotunda entrance at the National Museum of Ireland- Archaeology, Kildare St. The space had been closed for essential building conservation works, carried out by our esteemed colleagues in the Office of Public Works and we'd like to thank the team of OPW conservation architects who oversaw the project.



Sitting 20 metres above floor level at the top of the domed Rotunda is the historic roof lantern. The original fabric of the lantern has now been conserved. Layers of paint were stripped back to reveal the original timber construction details. Each element was conserved and re-painted.


Sections of glazing have been replaced and leadwork has been repaired to ensure the lantern is watertight. All of this work was carried out from a huge scaffold structure that sat in the middle of the Rotunda.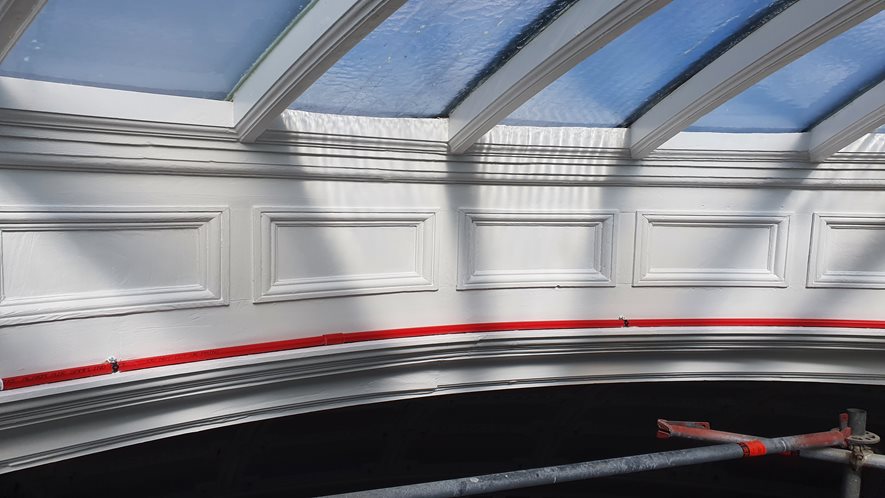 The roof lantern is part of the original structure of the building, dating from 1859 and designed by Cork architects Thomas Newenham Deane & Son. It brings light through a central oculus into the Rotunda. A stunning space, with plaster coffers and foliated details, it is reminiscent of the Pantheon in Rome. The oculus aligns with the centrepiece of the intricate mosaic floor.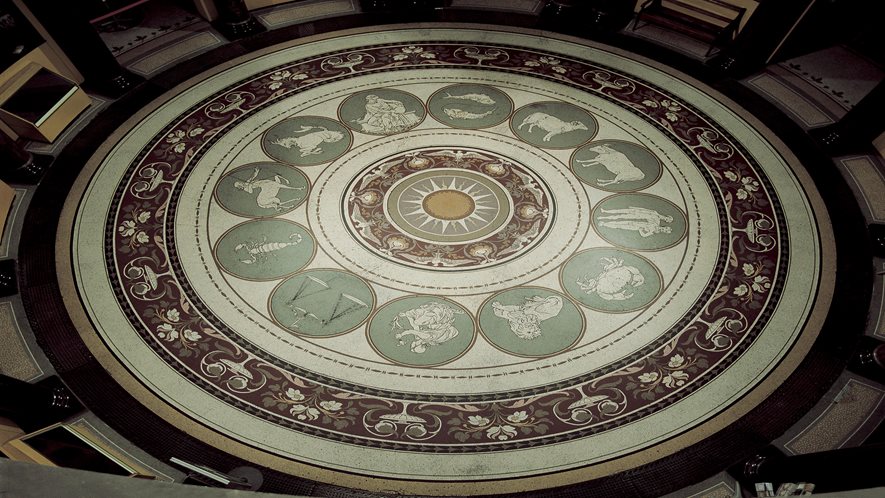 The historic mosaic floor of the Rotunda portrays the signs of the zodiac and was designed by Ludwig Oppenheimer Limited. These designs can be seen throughout the museum building with motifs that recall the civilisations of ancient Greece and Rome.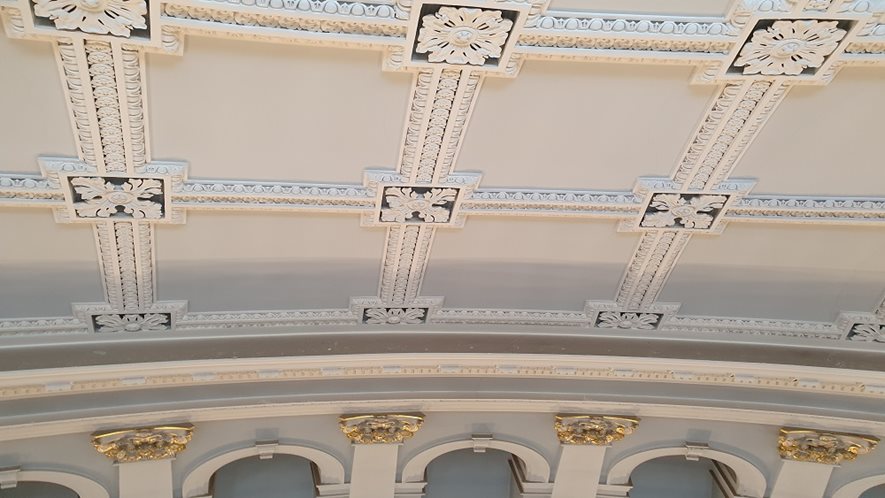 We have additional visitor services improvement works planned for the space but in the meantime please come visit the magnificent treasures at NMI Archaeology.
Don't forget to look up!

Your generous donation can support our ongoing work here.